Cornelia Sollfrank (PhD) is an artist, researcher and writer living in Berlin (Germany). She studied painting at the Academy of Fine Arts in Munich and Fine Arts at the University of the Arts in Hamburg (1987-1994). Since 1998, she has taught at various international universities and art colleges, conducts autonomous and institutional research, and publishes on topics at the intersection of art, technology and (gender) politics. In 2011 Sollfrank completed her practice-led research at the University of Dundee (UK) and published her PhD thesis "Performing the Paradoxes of Intellectual Property." In addition to her work in the artistic and academic field, Sollfrank gathered experience in the private sector by working as product manager for Philips Media (1995/1996).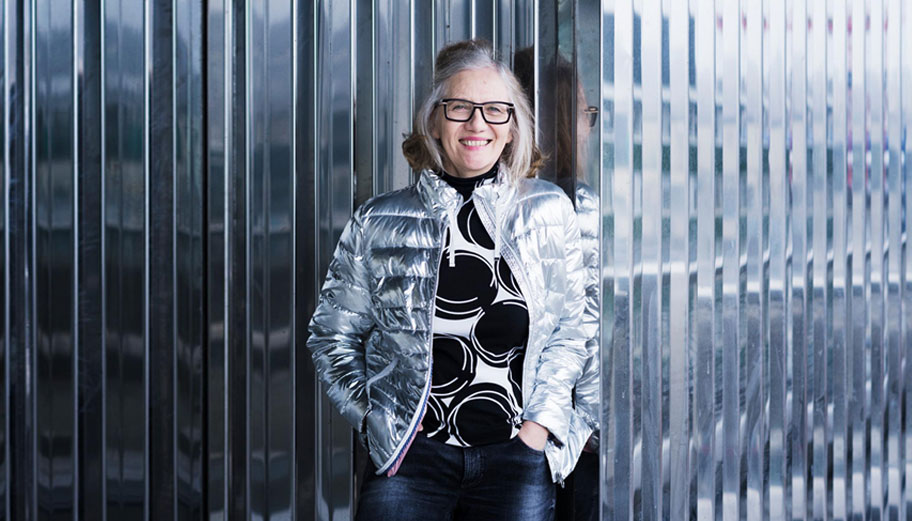 Since the early days of the World Wide Web (WWW) Sollfrank has explored the potential of the digital networked medium for rethinking traditional aesthetic categories while also searching for innovative forms of political engagement. Recurring subjects in her artistic and academic work in and about digital cultures are artistic infrastructures, new forms of (political) self-organization, critical authorship, aesthetics of the commons, performativity of data, and techno-feminist practice and theory.
As a pioneer of Internet art, Sollfrank built up a reputation with two central projects: Female Extension – her famous hack of the first competition for Internet art in 1997, and
the net.art generator (since 1998) – a web-based art-producing machine, which re-combines and collages material from the Internet. Her practice-led research into the field of intellectual property was based on issues related to the net.art generator, and led to the exhibition project This is not by me, five consecutively produced artworks that all perform specific aspects of the paradoxes of intellectual property.
Her research on the paradoxes of intellectual property led to her interest in the idea of the commons, digital commons in particular, which she started to explore with the interview project Giving What You Don't Have and continued in the research project Creating Commons. Her recent research looks into the performativity of data: Latent Spaces. Performing the Ambiguity of Data, in the framework of which she looks into data related to the body.
Against the backdrop of gender-specific and institution-critical approaches, a further thematic focus of Sollfrank's work lies in the creation of forms of organisation (collective, network, collaboration) and communication structures as artistic practices. She was founding member of the collectives frauen-und-technik (women-and-technology, 1992) and -Innen (1994), initiated and organized the cyberfeminist network Old Boys Network (1997-2001); since 2018, Sollfrank has worked with the technofeminist collective #purplenoise.
Whilst Sollfrank maintains an active international practice, she has also worked to support the development of critical Internet culture in a local context. In 2003, she founded [echo] – a mailing list for art, criticism and cultural politics in Hamburg (still active with over 1,800 members), and was co-founder and editor of the online magazine for art and criticism THE THING Hamburg (2006). In 2005/06, she conceived the culture-political intervention Tamm-Tamm–Artists informing Politicians involving more than 100 artists, based on a dialogical principle.
Cornelia describes herself as someone whose activities both in art and research take place in affiliation with institutions but also independently; her interest lies in making the resources of one field productive for the other. Her practice and her way of thinking and working are deeply influenced by basic feminist principles which she keeps alive by transferring them to emerging questions in society, often related to new technologies.
Sollfrank published the readers first Cyberfeminist International (1988) and next Cyberfeminist International (1999). The artist monographsCornelia Sollfrank – net.art generator were published by Verlag für Moderne Kunst Nürnberg (2004), and Expanded ORIGINAL by Hatje Cantz in 2009. Recent publications include Die schönen Kriegerinnen. Technofeministische Praxis im 21. Jahrhundert, transversal texts, Wien/ The beautiful Warriors. Technofeminist Practice in the 21st Century (Autonomedia/ minorcompositions.org), Aesthetics of the Commons (diaphanes.net) and Fix My Code (with Winnie Soon) (eeclectic.de) – all open access.